Can you believe that it is January? Honestly, where in the world does the time go (January has always felt like the longest month to us). Nevertheless, when you are making an indie game, time starts to go at warp speed magically.
So, what are we up to at NBS these days? Well, we have some exciting things going on. Some of it is dev-related, while there are a few non-dev—but just as important—things going on regarding Hamsterdamm and our quest to make it an exceptional indie game experience. Check out our updates for early Feb:
What Will Hamsterdamm Sound Like?
As we all know, music—and audio in general—in a game matters. What would Silent Hill be like without that creepily ambient soundtrack? Would Mario still hit the same without that chime sound effect every time you get a coin? Well, we are one step closer to creating a sound that accurately conveys the vibe and story of Hamsterdamm.
We have the first song that is going to be included in the game. Will Dodson, music composer for countless video games, films, television projects, and other media, produced an exceptional track for our debut game.
Hamsterdamm has a film-noir/detective vibe, and we wanted the music to convey that. However, we didn't want to go full-on Hollywood dramatic. While 1920s Old Hollywood and Dick Tracy influences the look and story, we still wanted it to have a whimsical feel. The final result was an eclectic electro-pop and swing mix (think Postmodern Jukebox). Music will be at the heart of this game, and Dodson gave us an exceptional piece to begin shaping the audio world of Hamsterdamm around.
Check out this sample 🙂
Dodson definitely captured our vision. We can't wait to build on this and start to see how else music is going to be playing a role in this game 😉
Are You Signed Up to the Email List? An E-Book Awaits
We are still early in the process, but we have been discussing the idea for Hamsterdamm for the past few years. With that, we have gone through quite a few concept images. So, we took some of those drawings and pixel art and created a free mini-ebook that charts the journey we have made so far. We have included this ebook as a free gift for those who sign up for our email list.
If you are interested in the beginnings of a new indie game company or want to keep up-to-date on what's happening with our projects, we invite you to sign-up. We only send updates twice a month (at the most), and you will be in the running for some freebies and have first dibs (do we even say that anymore? lol) on testing and demos. Again, as a thank you for signing up, we will be sending a free ebook your way.
Sign Up for the NBS Email List here
A New Gameplay Mechanic?
Well, we are happy to say that actual development has begun on the game. A schematic is being produced to test out the features. At first, we were going for a traditional 2D pixelated playing experience, where players control the characters and their movements. However, while the player's actions will still impact the character, we have altered this gameplay dynamic a bit.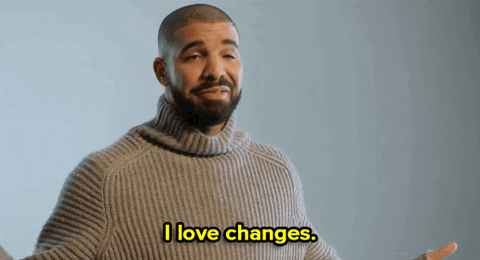 We have decided to really put the audio component of the game front-and-center, which means it will impact how you play. We don't want to fully give away this new mechanic as we are still tweaking it and figuring out if it works, but rest assured that music will have a significant part to play in the gameplay.
That's a lot to be excited about. As cool new things come along, we will be sharing them with you. Thanks for coming along on our journey!