Budget? Does anyone really like that word? Well, we have grown to embrace it over the past year. In 2018, my partner and myself began to make personal finance a priority after realizing we needed to pay off some debt (don't we all?), and we are less than a year away from being debt-free (woohoo!)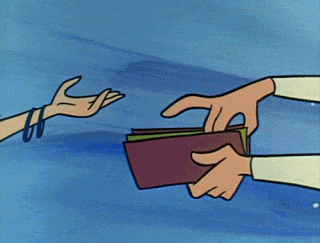 We have taken this new commitment to financial discipline (it hasn't always been easy lol) and also vowed to use this approach with game development.
Obviously, we do not have an unlimited bank account for this process, but we have been fortunate enough to put some money away for the development of our first game. We are immensely grateful and want to be good stewards of the resources we do have. So, that meant creating a budget.
Game Budgets Don't Have to Be Complicated
One of us is a friend of the whiteboard, while the other is a whiz with spreadsheets. As a result, we combined these two preferences to monitor and track our budget. We simply listed out all the things we needed and what we can or are willing to spend for them. Here are some of our quick takeaways from doing this process:
We decided what we could do ourselves – We wanted to approach this decision with the mindset of: "what do we have the skills and time to do ourselves, and what do we need to have someone do for us?" For example, one of us has a background in social media marketing and developing marketing plans. So, we have decided that's something we can take on. Additionally, the other has some skills with actual game development and has decided to take on the game's technical development. Again, this was done with careful consideration of the time we had and the skills we could put to use.

We researched the cost of what we couldn't do – As an indie game studio, we want a blend of expertise with value (as many of you may also be looking for). We know that we may not get the most experienced people to help us, but that's quite okay. We want to work with contractors who are passionate about what they do, have some experience, and are willing to take some direction. These people may be college students or people who work in this business as a side hustle. Working with individuals like this can help us save on costs. We did some preliminary research on freelance marketplaces to see the average rate for what we needed and compared it to what we could pay.

We tried to be realistic about what we needed – Unfortunately, we cannot do it all. There were things that we would love to do, but there were other things we needed more. For example, we wanted to get some elaborate web design work done for our game's landing page but realized that it isn't something we needed right now (even though it would look pretty cool). On the other hand, we almost forgot that we needed to budget for things like music and a trailer.

We have a master company budget and a project budget – We are treating every game like a project, which means it needs its own budget. We have a master budget for recurring administrative costs that impact our company as a whole and another budget that is specifically for the project. Eventually, the project budget will also be included in the master budget to track all expenses for tax purposes (thank goodness for CPAs!!!!). So, if you aren't doing this, be sure to track all expenses and get an accountant (this person will make tax time much easier).
Budgeting isn't the sexiness thing, but it can definitely make life easier as we get closer to starting the game development process. It feels great to know that we have a plan for the budget we do have. As a result, we have much less of a chance of running out of funds. Honestly, all anyone needs to get started is some brief research and a spreadsheet 🙂